Early Day Motion 1442 tabled on 3 February 2021: Undocumented migrants and covid-19 vaccination
Motion text: That this House believes that access to essential healthcare is a universal human right; regrets the continued existence of structural, institutional and systemic barriers in accessing NHS care experienced by undocumented migrants and those awaiting determination of their asylum, visa and immigration applications; considers that an effective public health response to the covid-19 crisis requires that the most vulnerable can afford to access food, healthcare, and self-isolate where necessary; understands that some of the most vulnerable people in society will not access vaccination against the virus, since to disclose their identity to the authorities would risk their arrest, detention and deportation; fears that without urgent Government intervention this will lead to further avoidable premature deaths, especially in the African, Asian and Minority Ethnic population; and therefore calls on the Home Office to grant everyone currently in the UK at this time who are undocumented migrants and those awaiting determination of their asylum, visa and immigration applications indefinite leave to remain, and to be eligible in due course to receive the covid-19 vaccination.
Brought by Claudia Webbe, MP for Leicester East
---
Please bring this Early Day Motion – EDM #1442 to the attention of your MP and request that they sign it. If they do not sign EDMs they can speak with their political colleagues about the messages in this EDM and also ask them to sign.
---
8 February 2021
---
Last August, the provisions in Schedule 10 of the Immigration Act 2016 providing for foreign national offenders liable to deportation to be subject to mandatory tagging as a condition of immigration bail were commenced. This provision was designed to implement the 2015 Conservative party manifesto commitment to "introduce satellite tracking for every foreign national offender subject to an outstanding deportation order or deportation proceedings".The Home Office has updated its Immigration bail policy to reflect this, with changes most recently made on on 31 January 2022. The new style tags are GPS devices which can track where a person is at any given time. They are fitted on a person's leg and must be charged daily. People already on bail who are subject to mandatory tagging will be the subject of a review and devices will start to be fitted unless an exemption applies. The policy provides that such people may have devices fitted at reporting centres or at home. A bail condition requiring a person to wear a GPS tag can be combined with restrictions on their movements, including curfews and conditions on where they can go (called inclusion or exclusion zones).
Read more: Freemovement, https://rb.gy/h3pxxv
---
Technology and data are increasingly used for immigration enforcement, putting migrants' fate in the hands of systems driven by data processing and algorithmic decision making.
As the UK plans a future of dynamic risk assessments for visa applicants, the collection of biographic and biometric data and automated data sharing, we explore the degree to which privacy and data protection laws can defend migrants against abuses of their data and seek redress when their rights are denied.
In a roundtable available on YouTube, co-hosted with Garden Court Chambers, Privacy International brought together immigration law practitioners to discuss how they've used privacy and data protection law to seek information or redress for their clients.
Read more: https://privacyinternational.org/long-read/4790/how-privacy-and-data-protection-law-can-help-defend-migrants-rights
---
The Home Office and Disclosure and Barring Service (DBS) are working with the Department for Digital, Culture, Media & Sport (DCMS) as it develops a UK Digital Identity and Attributes Trust Framework. The Home Office has also conducted a review of the availability of specialist technology and its ability to support a system of digital right to work and right to rent checks in the future.
This joint announcement sets out the key outcomes of the review, and how the Home Office is working with DCMS and DBS to enable employers and landlords (letting agents) to use certified identification document validation technology (IDVT) service providers to carry out digital identity checks on their behalf for many who are not in scope to use the Home Office online services, including British and Irish citizens, from 6 April 2022. This will enable checks to continue to be conducted remotely but with enhanced security.
Read more: https://www.gov.uk/government/publications/digital-identity-document-validation-technology-idvt
Updated 11 December 2021: The wording of this EDM is absolutely as relevant as ever …
Updated 29 June 2021: Status Now Network welcomes the support of this informal coalition of MPs who stand with us in our campaign for people who are undocumented and those in the legal process to be given Indefinite Leave to Remain/settled status:
See linked post 26 May 2021: https://statusnow4all.org/is-personal-data-of-those-seeking-access-to-nhs-services-shared-with-immigration-enforcement-authorities/
See post dated 14 June 2021: https://statusnow4all.org/bid-and-liberty-call-for-an-end-to-intrusive-gps-monitoring/
See post 29 June 2021: from Privacy International https://www.privacyinternational.org/explainer/4584/download-full-free-protest-guide-uk-edition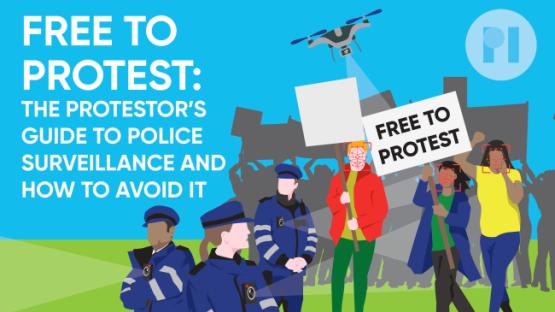 https://www.privacyinternational.org/explainer/4584/download-full-free-protest-guide-uk-edition
---